Building a plan to help educators through the OCR resolution process
Date: Wednesday, May 30, 2018, 3:30 – 4:15 p.m.
Location: St. Louis and Kansas City room, first floor
Educational institutions have a large incentive to work towards compliance with global and regional accessibility standards. In the quest to provide information to students, teachers and community members, it's possible you'll find your institution involved in the OCR resolution process. Kevin Rydberg, senior digital accessibility consultant with Siteimprove, will offer strategies for building a process to work through OCR resolution, no matter what your needs.
He will discuss topics like the following:
How access to resources, trainings and technologies can affect your approach to an OCR resolution
Plans for creating a scalable process that works for your institution's specific needs
Accessibility as a cultural issue and how changing perspectives affect the resolution process
Attendees will leave with a firmer understanding of how to approach an OCR resolution, as well as the tools they'll need to build a strategic plan to achieve accessibility compliance.
Speakers
Kevin Rydberg
Senior digital accessibility consultant, Siteimprove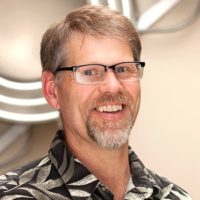 Kevin Rydberg is responsible for guiding and supporting businesses and organizations on their journeys to create accessible websites. With more than 17 years of experience in the multimedia and web development space, including enterprise redesign and accessibility overhauls, Kevin is a critical partner for Siteimprove customers when it comes to creating successful and sustainable accessibility programs.
Kevin has spoken and presented workshops at international conferences and events, including the 2018 Guelph Accessibility Conference at the University of Guelph in Ontario, Canada, 33rd CSUN Assistive Technology Conference, 2017 EDUCAUSE Higher Education IT Conference, and 10th session of the Conference of States Parties to the CRPD (Convention on the Rights of Persons with Disabilities), at the United Nations, New York, New York.