Ally — Making course content and websites more accessible
Date: Wednesday, May 30, 2018, 1:15 – 2:00 p.m.
Location: St. Louis and Kansas City room, first floor
Having course content accessible to everyone is critical to student success. Blackboard Ally automatically creates accessible versions of content loaded into your LMS. It currently works in Canvas, Moodle and Blackboard Learn. It also provides faculty feedback and guidance on the importance of accessibility and how to address barriers along with institutional reports to show progress and improvement. Recently Blackboard has made Ally available to report on public-facing websites as well. Please join us to learn about this powerful tool and services that Blackboard offers to help clients overcome challenges with digital accessibility.
Speakers
Dan DePuy
Senior director of accessibility solutions, Blackboard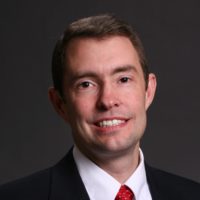 Dan is a senior director of accessibility solutions at Blackboard. He has held a variety of roles in the technology industry, including a stint as IT director for a K-12 institution. He has supported higher education clients for the past seven years at Blackboard and currently lives in Charleston, SC.